The Ultimate List of Shakespeare Retellings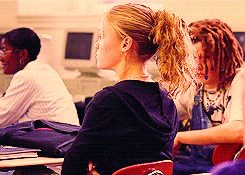 We've all heard of Shakespeare, right? He's kind of famous, and because of that fame and the fact that the plays he wrote were undoubtedly great stories there have been a plethora of retellings. As we put together February's A Shakespearean Mystery box for you we thought it would be cool to pull together a big list of all the retellings we could find or think of.
Of course we'll have missed some so feel free to tell us about them in the comments and we'll add them in! All links go through to Wordery, an excellent independent alternative to Amazon, and are affiliate meaning if you do use them to make a purchase we receive a very small commission and are eternally grateful!
Everything
Eyes Like Stars by Lisa Mantchev
Kill Shakespeare by Connor McCreery, Anthony Del Col & Andy Belanger (Graphic Novel)
My Name is Will by Jess Winfield
Shakespeare Saved My Life: Ten Years in Solitary with the Bard by Laura Bates (Nonfiction)
A Midsummer Night's Dream
A Midsummer Night's Scream by R.L Stine
This Must Be Love by Tui Sutherland (YA)
Hamlet
A Wounded Name by Dot Hutchinson
Falling for Hamlet by Michelle Ray
Ophelia by Lisa Klein
Rosencrantz and Guildenstern are Dead by Tom Stoppard
The Dead Father's Club by Matt Haig
The Lunatic, the Lover and the Poet by Myrlin A. Hermes
The Steep & Thorny Way by Cat Winters (gender swapped)
The Story of Edgar Sawtelle by David Wroblewski
To Be or Not To Be: A Chooseable Path Adventure by Ryan North
King Lear
A Thousand Acres by Jane Smiley
Fool by Christopher Moore
Macbeth
As I Descended by Robin Talley
Enter Three Witches by Caroline B. Cooney
The Stratford Zoo Midnight Revue Presents Macbeth by Ian Lendler
The Third Witch by Rebecca Reisert
Throne of Blood (movie)
Much Ado About Nothing
Beatrice and Benedick (Historical)by Marina Fiorato
Confessions of a Triple Shot Betty by Jody Gehman
The Only Thing Worse Than Me Is You by Lily Anderson (YA)
Desdemona by Toni Morrison
Goodnight Desdemona (Good Morning Juliet) by Ann-Marie MacDonald
I, Iago by Nicole Galland
Richard III
Requiem of the Rose King by Aya Kanno (Manga)
Romeo and Juliet
Juliet by Anne Fortier
Juliet Immortal by Stacey Jay
O, Juliet by Robin Maxwell
Prince of Shadows by Rachel Caine
Romiette and Julio by Sharon M. Draper
Romeo And/Or Juliet: A Chooseable Path Adventure by Ryan North
Romeo's Ex: Rosalind's Story by Lisa Fiedler
Saving Juliet by Suzanne Selfors
Scribbler of Dreams by Mary E. Pearson
Still Star-Crossed by Melinda Taub
The Juliet Club by Suzanne Harper
The Stratford Zoo Midnight Revue Presents Romeo and Juliet by Ian Lendler & Zack Giallongo (Childrens, Graphic Novel)
Prince of Cats by Ron Wimberly
Warm Bodies by Isaac Marion
West Side Story (movie)
YOLO Juliet by Brett Wright (YA)
The Merchant of Venice
Shylock is my Name by Howard Jacobson
The Taming of the Shrew
10 Things I Hate About You - in my mind this is the ultimate retelling. So much so that for years I didn't actually realise that it was The Taming of the Shrew (which I still have to admit to not having actually read). A guy pays a guy to date a girl's sister so that a different guy can date the original girl. Ultimate teen angsty,romantic comedy excellence starring the late, wonderful Heath Ledger and Julia Stiles.
Vinegar Girl by Anne Tyler
The Tempest
Tempestuous by Kim Askew and Amy Helmes
The Dream of Perpetual Motion by Dexter Palmer
The Sea and the Mirror by W.H Auden
The Winter's Tale
The Gap of Time by Jeanette Winterson
Twelfth Night
Babe in Boyland by Jody Gehlman
She's the Man (movie)
The Madness of Love by Katherine Davies
Of course we'll have missed some things so if you know of one that's not on the list please give us a shout and we'll add it on! Which are you most excited to read?